Evidently, there has come to be some heated discussions in the past few weeks regarding the idea of hiding veggies in the kiddos' food (a la Deceptively Delicious and The Sneaky Chef). I, for one, stand on the side of the fence with the big billboard that says whatever works. Jen and I are still waiting on our backordered copies of Deceptively Delicious to come in, but I have a sneaking suspicion the deceitfulness won't be all that necessary when it comes to D and her veggies.

Yesterday afternoon, we were working on some "art" projects when I felt the need to raid the kitchen for some afternoon snackage. I pulled out a shiny new box of puffed Club crackers as my snack du jour. Look at the box: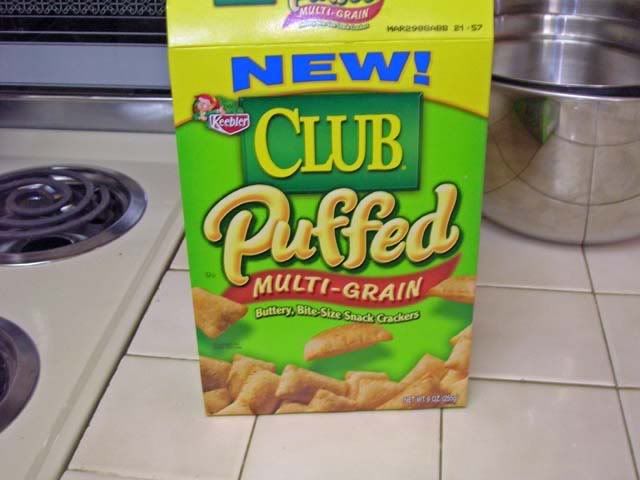 Notice how it says MULTI-GRAIN? That means it's good for you, right? Never mind the back of the box . . .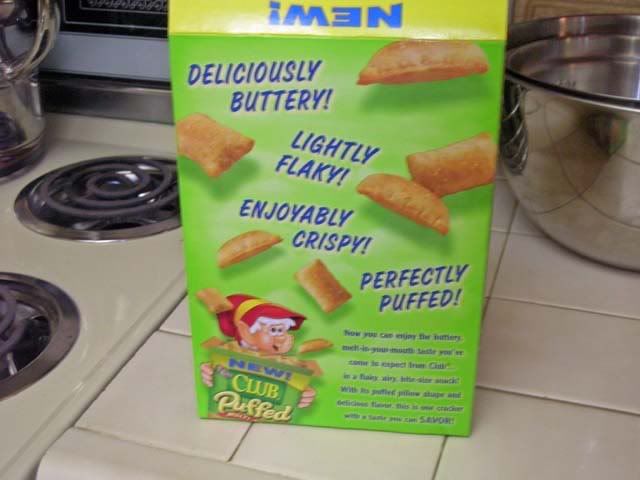 . . . and all that about the delicious butter-y-ness of it all. (They are quite enjoyably crispy, by the way.)
So I am trying to get D to join me in the perfectly puffed snacks, but she keeps asking for corn.
You want corn?
Yesh!
Like corn on the cob?

YESH! (with much emphatic head nodding)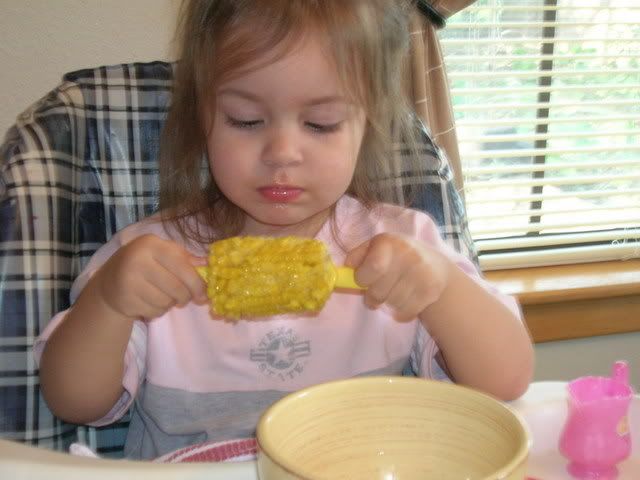 So while I crunched on fat grams and calories of the buttery multi-grain variety, D took the high road with a satisfying whole food snack. I feel confident that the denizens of this household who will benefit the most from the Deceptively Delicious eats and treats will be The Coach and myself.
And just so no one feels left out, here is a gratuitous AJ shot from today, just shy of eight weeks: